Welcome Hunters!
You may send mail to PO Box 2232, Cody, WY 82414
Don't let a disability prevent you from enjoying your life to the fullest and doing the things you want to do.
Welcome to Wyoming Disabled Hunters Website. We are a non-profit organization brought together by a desire to enable disabled hunters to enjoy a fruitful hunt in Wyoming country.
We joined forces in 2008 to provide a way to enrich the lives of those who enjoy hunting but feel they are unable to so because of a disability.
2013 Hunt Group Photo

2012 Hunt Group Photo
2011 Hunt Group Photo

2010 Hunt Group Photo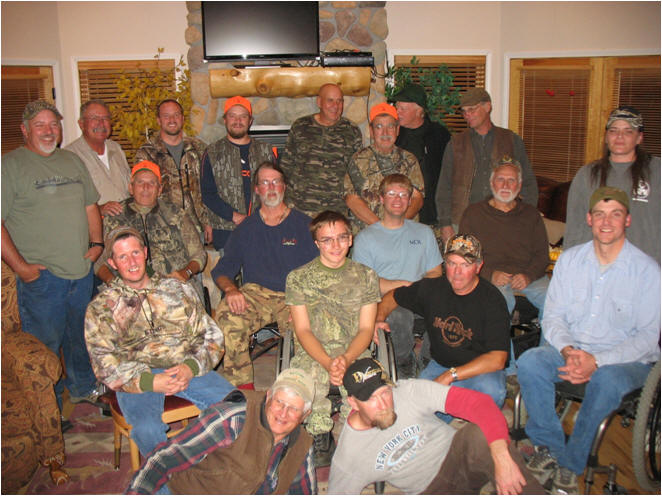 2009 Hunt Group Photo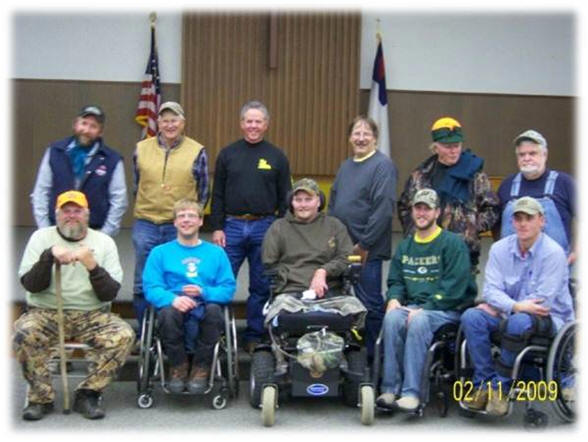 You can qualify for a special hunting permit within the state of Wyoming that is valid for one year. Permanent disabilities can be eligible for a lifetime permit which will enable you to hunt and shoot directly from your vehicle.
Please contact us for more information or to Volunteer.